---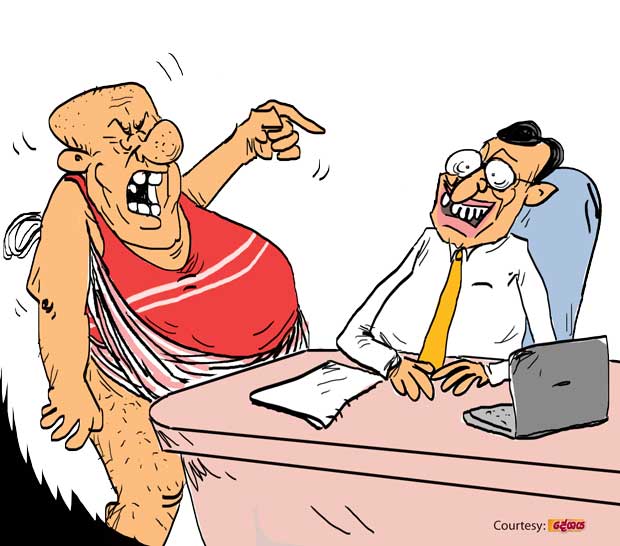 There is a powerful purohita who is widely believed to be the most likely one to lose his portfolio at the reshuffle said to be round the corner.

This purohita has, as a token of his goodwill, distributed five super vehicles taken on rent by the Ministry to some Diyawanna members loyal to him. The rental for these vehicles alone costs the Ministry over Rs. 1 million a month.

The white collar high-up responsible for authorizing the monthly rental for the five vehicles, being a 'once bitten, twice shy' one had checked whether there was the necessary Cabinet sanction to make this payment. Finding that there was such sanction, he refused to okay the payment.

Despite the purohita ordering him several times to authorize the rental payment, the white collar one had firmly stood his ground. In fact, the man had already learnt a bitter lesson from being confined to the state-run lodge for a brief spell on account of a similar offence committed by a colleague.

Finding that the rental for the fiver vehicles had fallen into arrears for five months, the rent- a- car dealer livid with anger had slammed the white collar one concerned holding out the threat to send him home if he failed to authorize the payment without further delay. He had told the white collar one: "Your predecessor tried to be funny with me and I sent him home. Remember you too are going to suffer the same fate!"

However, the white collar high-up who kept his cool had told him calmly: "Ah! Are you the person responsible for sending people like us home? Okay. Send me home if you can. But you can rest assured I will not authorize this rental payment come hell or high water!"