---
A leading member of the JO group, this politico from the central hills is currently entangled in a web of litigation.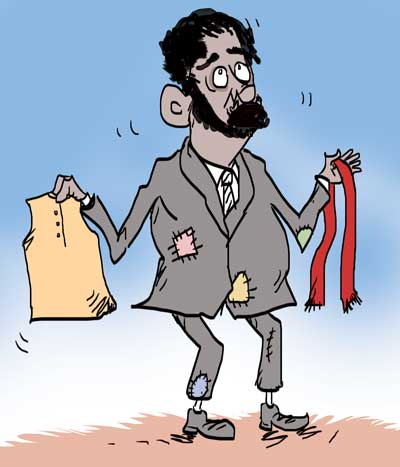 He had been looking for a way out of his plight when a colleague from the hills suggested that he meet the Big Boss to pledge his support and loyalty to him. The politico in hot water agreed to this suggestion.

By the way, the colleague who suggested the remedy for all ills bothering politico is one who got a seat in the council through the gratis list. He also suggested that the politico should create a favourable environment through the media ahead of the proposed meeting with the Big Boss. And the politico made several statements to the media complimentary to the government and the Big Boss.

Some loyal supporters of the politico in his home turf had gone livid with anger on reading news stories which seem to indicate an imminent turnaround in their leader's political direction and they had staged a noisy protest when they met him.

The politico who did not want to antagonize his supporters abandoned the plan to warm his way into the graces of the Big Boss. Poor man is back at square one, they say.