---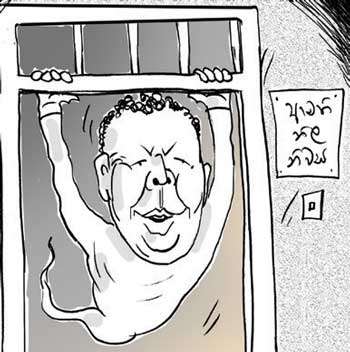 The sporty Diyawanna politico from Wayamba, who had to quit yahapalanaya along with 15 other colleagues, is yet to quit the official residence assigned to him when he was a purohita. He continues to stay put in this residence disregarding several 'quit notices' already served on him, they say.

His other 15 colleagues have now reportedly disowned the politico for his policy of trying to have one leg in yahapalanaya while having the other in the Opposition. Now they often refer to him by the nickname they themselves have coined for him: Gandabbha Siri.

Now a loner in the Opposition, the politico between two worlds as his nickname suggests, is said to be sticking to the official residence in the hope of getting once again a portfolio of the same status possibly carrying the same subject, they say.