---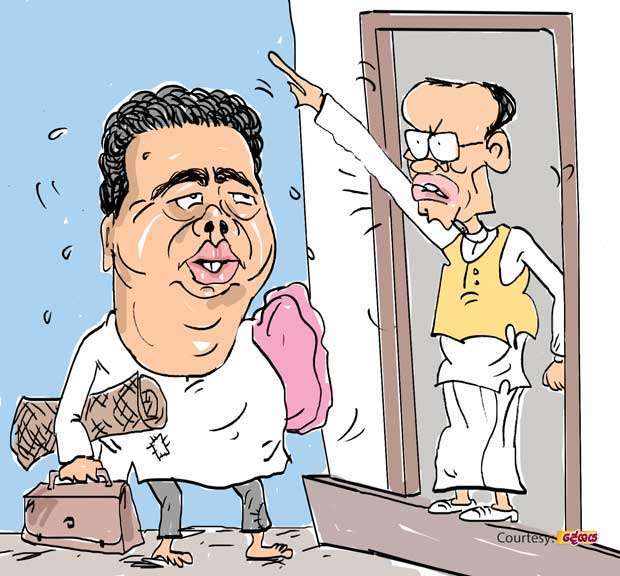 There is a certain character who happens to be a long-standing spokesman for those employed in the Samurdhi department in the country. An activist of Pohottuwa from its very inception, the man is now a provincial council member having his political base in an area close to the city.

Recently, this Samurdhi man had decided to throw in his lot with Number One for working out a private agenda of his own and later, on the sly called on the latter at his office. However, some of his erstwhile Samurdhi colleagues who had seen him meeting Number One had reported this strange meeting to the Pohottuwa bigwigs. Meanwhile, his estranged former colleagues had also made a strong appeal to Number One not to entertain this man.

Number One had later in response to Samurdhi employees' appeal had closed the door of his office to any future visits of the self-seeking Samurdhi spokesman.

The disappointed Samurdhi man is said to be working hard for Pohottuwa again with a new gusto. But the party high-ups knowing his recent attempted pole-vault to yahapalanaya are giving him the cold shoulder, they say.