---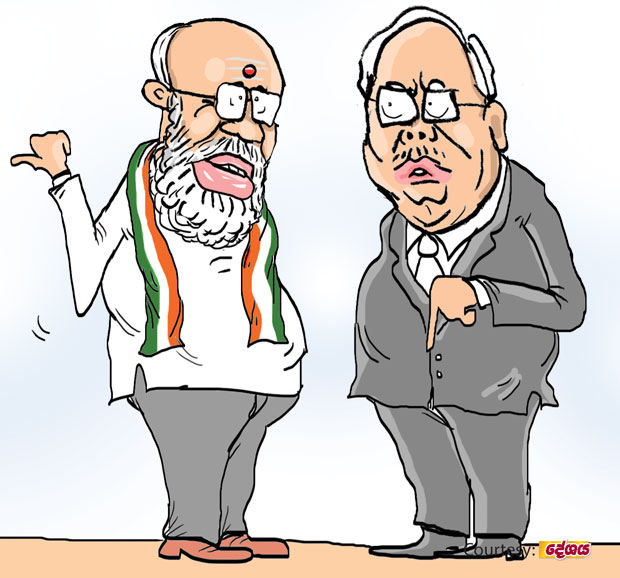 A story how Big Vig from the North had to eat humble pie by trying to be too big for his shoes has gone viral in political circles.

Big Vig had made a direct invitation to the Malay leader who was on an official visit here recently to pay a visit to the North.

Surprised by this direct invitation, which amounted to a serious breach of protocol, the Malay Government authorities had informed about it to Sri Lankan Foreign Ministry.

Following consultations with the Foreign Ministry, the Malay government had informed Big Vig that arrangements could be made for him to call on the Malay leader in Colombo.

So Big Vig had to come down from his pedestal and call on the Malay leader in Colombo, they say.
Thus, Big Vig had to eat crow by failing in his bid to show the foreign visitor the shortcomings in the North mainly for the purpose of placing the Centre in a bad light, say political observers.