---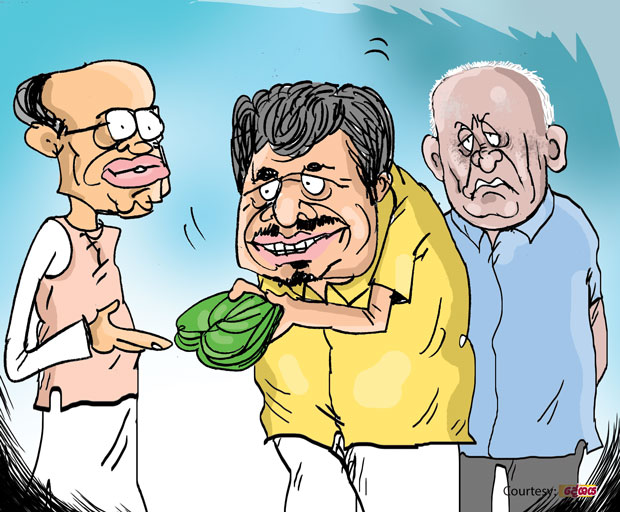 Number One in Yahapalanaya recently attended a party meeting organized by a prominent purohita on behalf of the Party candidates in the running for the upcoming local polls.

Whenever Number One attends a party function in some area, it is the party's local leaders who would welcome him first. However, at this particular function, in a sharp departure from the usual practice, it was the latest defector from the Panchayudha party who had come forward to do the honours. The purohita had made this arrangement as a slap on the face of Price Panchaudha who is embroiled in a protracted feud with the Kaduwela ex-mayor.

However, Kaduwela local politico did not take kindly to this well-meant gesture which deprived him of the honour of welcoming the big man visiting his stronghold.

The disgruntled politico had kicked up a big row over this 'slight' done to him, but he had been careful enough to 'stage the act' to give vent to his hurt feelings behind the stage!