---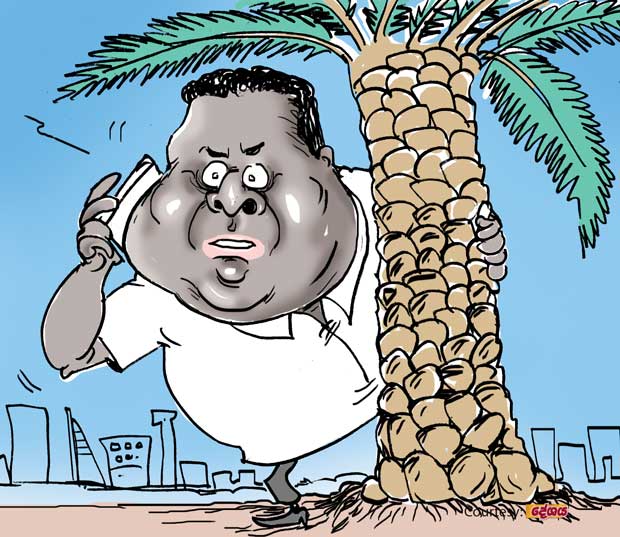 A certain deputy from Puttalam area who became a leading news maker after figuring in a series of politically significant events in the recent past, had suddenly skipped the country, they say.

According to the latest reports, the politico has gone into hiding in a mid-east country.
The sudden disappearance of the politico had become a leading topic swirling in political circles and in the meantime a close political buddy of his had managed to establish a contact with him over the phone.

Asked why he was playing hide and seek for no apparent reason, the truant politico had first given some evasive answers. Pressed to come out with the real reason, the burly one had blurted out: "How can I remain in the country when everyone I happen to meet asks me the same question: 'Machang, are you going to join the JO?' Even a big chap in yahapalanaya asked me when I was going to quit.

"Pestering by government chaps is bad enough. What is worse is that the JO guys also keep on asking me as to when I propose to join them. So I decided that the best thing to do was to get lost!"