---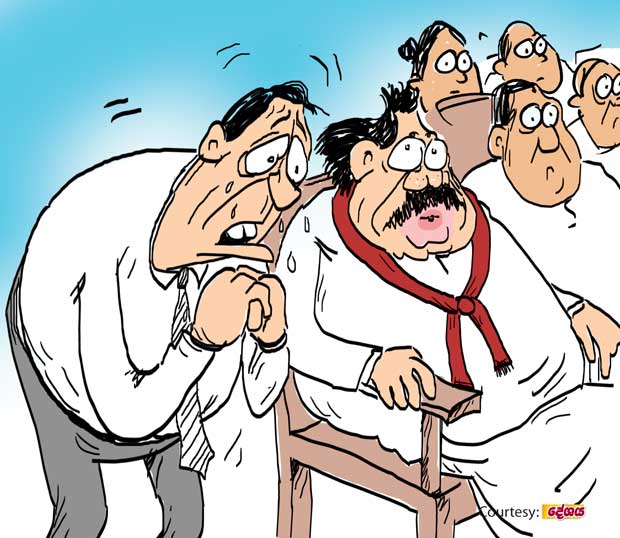 The former strongman the other day attended the funeral of a family member of a politico holding a very high position in the Diyawanna council.

On arrival at the cemetery where the funeral rites were being observed, the former boss spotted a vacant chair in the front row reserved for VIPs and sat on it.

Soon after the former strongman taking the chair, a visibly much agitated security officer bent over and spoke to the latter apologetically: "Sir, would you mind moving over to the vacant chair over there."

"What's wrong with this place? This place is okay for me!" the former strongman replied easily and resumed the conversation with the Speaker seated next to him.

The disconcerted security officer mustered some courage and addressed the former strongman again: "Sir, this is the chair reserved for the Loku Mahattaya!"

The former strongman replied: "Now that I have sat down here. I can't move over to another place. But don't worry I am leaving shortly…"

Several minutes later, the news that the Loku Mahattaya had arrived ran through the crowd and the security officer who was responsible for seating the VVIP went into a panic.

However, as the VVIP walked in, the former strongman walked away from the scene.

And the security officer had later confessed to his colleagues that he heaved the longest sigh of relief in his life.