---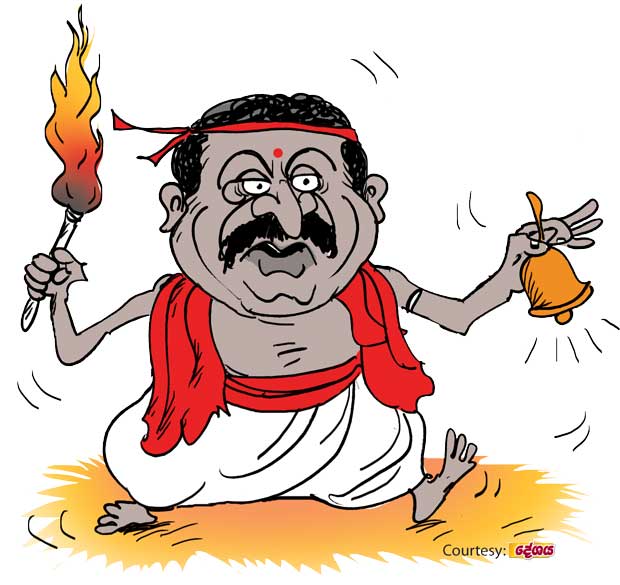 The king rooster leading the cockerels is a highly dejected and disillusioned man these days, they say.

Quite used to power and perks as a purohita ever since his advent to national politics, the king rooster had to do without them when the yahapalanaya took office. Having realized through the brief spell of experience that the game of politics shorn of the aura of power and authority could be tough, he made overtures to the new Big Boss and the second in command and even demonstrated his support to the new regime by action in the august assembly - alas – without a positive response so far.

Meanwhile, a rumour says that the king rooster was about to be raised to the top table when a rival from the hill country itself turned tables on him. But he is not prepared to accept defeat.
On the advice of astrologers he had a special week-long yaga-pooja conducted by several priests got down from Hyderabad in Andhra Pradesh at an estate bungalow in the Kotagala area at a cost of several millions of rupees.

The priests have, they say, given an assurance to the king rooster that his great expectation would come to fruition within three to four weeks due to the power generated by the yaga-pooja and he is waiting for the great day with much faith and hope, they say.