---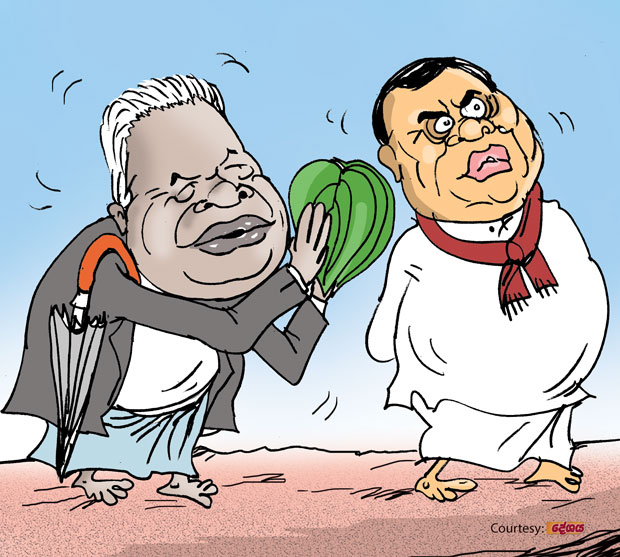 There were news stories galore in the recent past about the moves being made by a section of the Blue party to bring the JO group back into the party fold. However, it may be news to many in the country that even a business sibling of a very high political party had been burning midnight oil in a bid to bring the Pohottuwa into the Betel leaf alliance.

Fired with the zeal for his political mission the business sibling had been in constant touch with Pohottuwa big guns making proposals one after another like a typical peace maker. When all his overtures failed to draw a positive response, someone knowledgeable had told him that there was no sense in talking peace to all and sundry in Pohottuwa party and that his mission would end in failure unless he got round the former strongman's political sibling.

The business sibling was practically a stranger to the political sibling, but he decided to take the bull by the horns. He tried to contact him over the phone. He kept on calling the political sibling, but got no response.

The business sibling is not a man who gets easily discouraged. He has reportedly worked out a new plan of action aimed at merging the Pohottuwa with the Betel leaf alliance.

A few nuts and bolts of the new action plan are likely to come into limelight in the near future, an informed source said.