---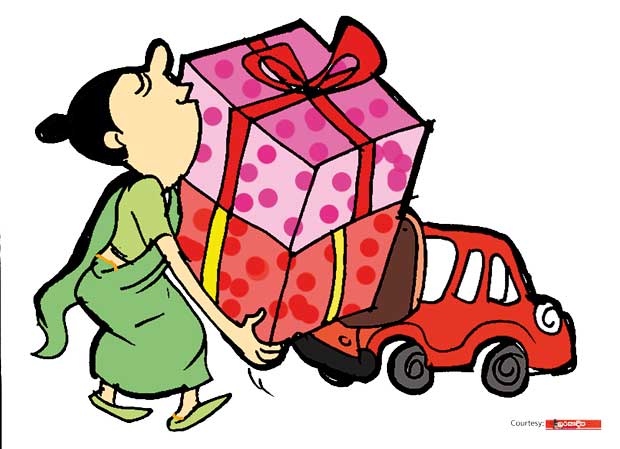 Two New Year hampers received by a fair one heading a state-owned undertaking were so massive, that she could not take them home in her car, employees say.

The appointment to the high post too is known to be a 'gift' the lady had received thanks to right political connections.

The lady's husband, a Ministry secretary who soon arrived at this establishment solved the lady's problem by getting the employees to load the large gift-packages on to his jeep and the couple had happily left the place thereafter.

However, some employees had videoed the scene with their mobile phone cameras on the sly, they say.