---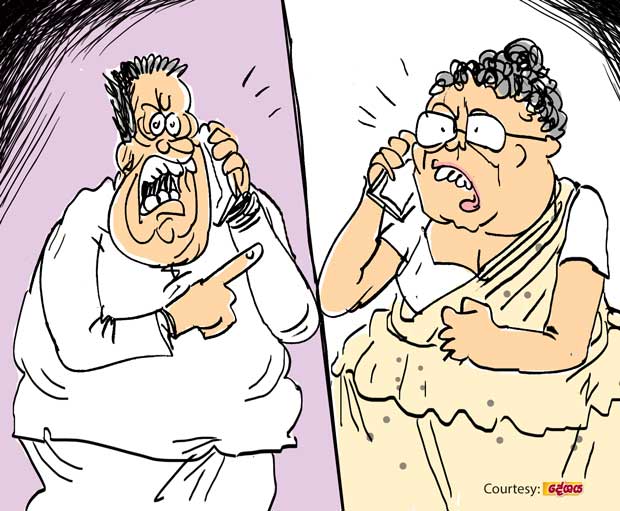 A tough-talking purohita in yahapalanaya called over his mobile an equally tough-talking governing one the other day.

The purohita first announced himself.

The governing one replied: "Yes, I can recognize the voice!"

" Why on earth did you transfer out …? He is one of my people!" the purohita barked into the phone.
"What's wrong with that transfer? The fellow you are speaking about has done lots of wrong things. That's why I had to send him out of the place!"

"I want you to cancel that transfer!" the purohita insisted in a firm voice.

The governing one who has gained much confidence in handling mundane affairs from her knowledge of the behavior of planets took the order given by the purohita as an affront.

"Who are you to countermand orders I have given?" she angrily demanded. "Don't try to interfere in my affairs. You look after your business and I will mind mine!"

The purohita realized that he had caught a Tartar. "Okay. Let us see… Remember that I have to pass your place on my way home!" was his reply.