---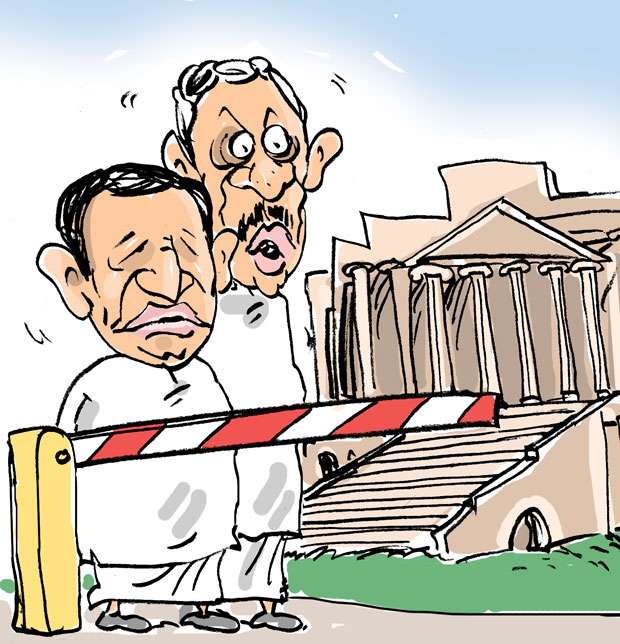 The Greens, Blues, Buds and Reds were seen in small knots excitedly talking in hushed tones in the Aluthkade complex precincts during the last few weeks.

All these political groups were present in larger numbers in the august complex precincts on the day the historic ruling on the dissolution was to be given by the seven-judge panel.

Cheers broke out soon after the court ruling was announced and the exuberant Green and red groups coming out of the courtroom were celebrating their victory in every discreet manner possible and all were flushed with excitement. In the rush, a gabby Red Diyawanna politico who came out in a run threw his arms round a Green high-up found in his path giving vent to his great delight. The Blue and Pohottuwa groups who watched this scene had started applauding.

Obviously embarrassed Red Diyawanna politico and his comrades quickly faded from the scene, they say.