---
This politico was a prominent purohita, when he first met this good looking girl, who was working as a librarian in an institution in his constituency.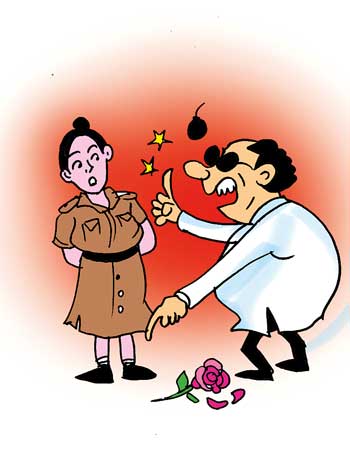 He took an instant liking for her and got her appointed as a security guard at his Ministry located at a busy intersection in the city overlooking a park. And she enjoyed the privilege of meeting the purohita at any time of the day no holds barred.

Now, shorn of power and authority, the politico who had obviously realised that time was no longer opportune for romantic escapades had gradually distanced himself from his girlfriend from the village. Angered by being thus scorned, the girl had begun making disparaging remarks about the former purohita. On hearing that the girl on whom he had had a huge a crush once, was making remarks calculated to defame him, the politico is said to have warned her that she would soon lose her job if she failed to bridle her tongue about their past affair.