---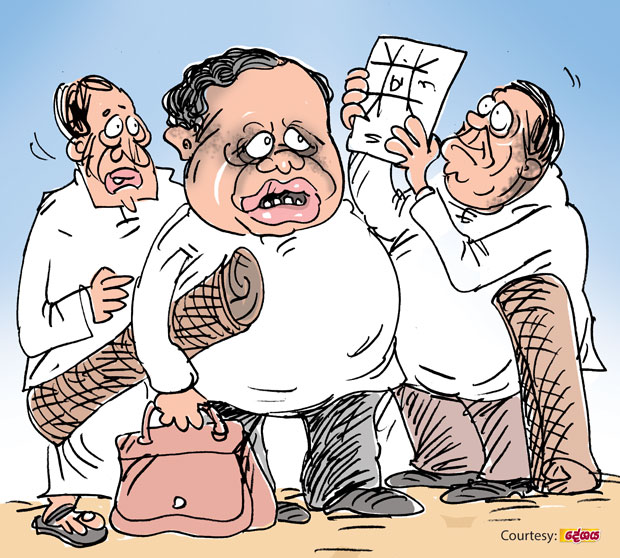 A group of yahapalanaya dissidents at purohita level had held a powwow behind locked doors at an official residence in the Nawala area the other day.

They had met mainly for the purpose of discussing a warning issued by a yahapalanaya big gun carrying secretarial status that the defectors should be prepared to face inevitable court cases against them.

After lengthy deliberations, they had arrived at a decision regarding how they should face such an eventuality, informed sources say.

Several senior purohitas from Colombo, Wayamba and Sabaragamuwa areas had been among those present at the powwow.

A senior purohita from the Colombo district who once held secretarial status had warned his colleagues that if they continued to remain in the yahapalanaya they might be compelled to become parties to more deals relating to the sale of more public assets like highways.

The group had dispersed after reaching consensus to say adieu to yahapalanaya at an auspicious time in the second week of next month.