---
A fair and lovely politician who once announced that she was prepared to sacrifice her life for the well-being of the people in her native place was seen nowhere in her area when it went under flood waters, they say.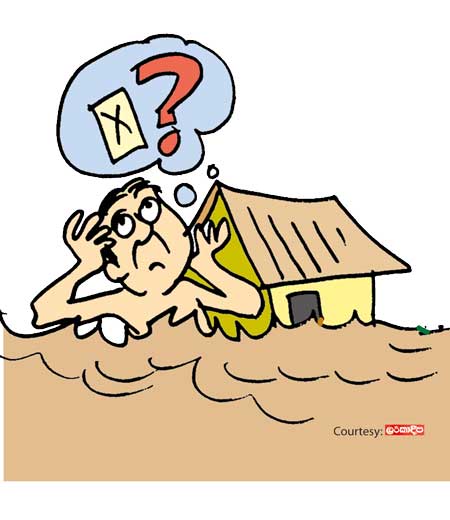 About 20 rounds of discussions regarding provision of relief to flood victims and also taking expeditious measures to rehabilitate them had been held at the Divisional Secretariat, but this fair politician had attended none of these meetings.

This fair one keeping a low profile these days had reportedly told her close associates that she had no intention to contest elections in the future.

The lady had paid a visit to her area when the flood waters were receding and the situation was limping back to normal, and the people on seeing her had greeted her with boos.