---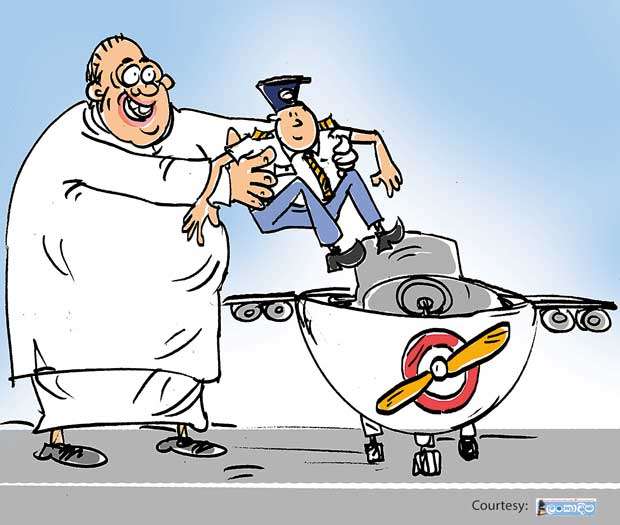 This worthy was among those who played a prominent role in bringing yahapalanaya to power. He had recently used his influence with powers that be to secure a high-flying job for his offspring over the heads of several much more qualified aspirants.

Though the lucky offspring had met the minimum flying-hour requirement, there were other applicants who possessed better flying experience and other qualifications, they say.

The father had cut corners using his right connections with yahapalanaya even to get the necessary training and facilities provided for the offspring to qualify for the job.