---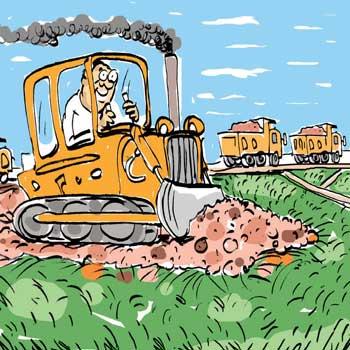 A paddyland in a 'gantota' area about two acres in extent is being filled by a politico for putting up commercial buildings in defiance of the well- known ban.

Farmers in the area express their surprise that agrarian services authorities have turned a blind eye to this filling operation covering a large extent of lowland.

"If a poor man was found filling a few perches of paddy to put up a house, he would be quickly hauled before courts. But when an influential politico starts a filling operation on a large scale for a commercial purpose, the authorities concerned would look the other way," lament the farmers in the area.