---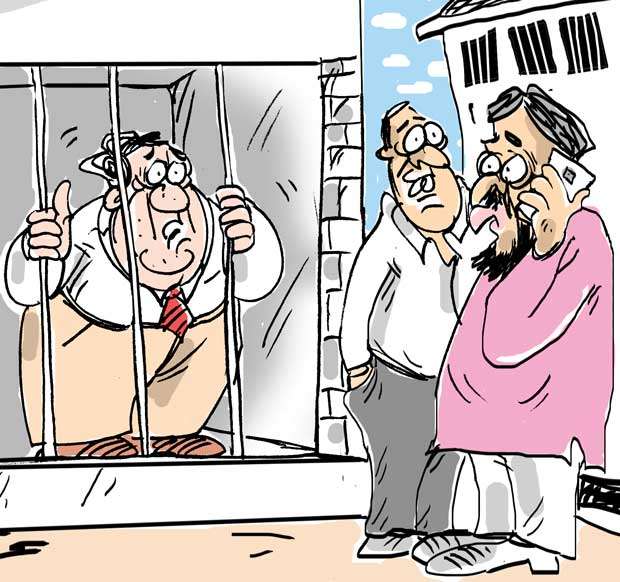 A scion of an upcountry political dynasty has been caught red-handed accepting a big kickback while being the occupant of the main chair of a statutory body.

The offspring of this character is connected by marriage to a family whose ancestors are said to have had close ties to some Kandyan kings and his brother in law is a bigwig in a main political party.

Highly perturbed over the stigma staring the entire dynasty in the face, family members have reportedly appealed to some members of the foreign diplomatic community here to use their influence with the powers that be on behalf of their kinsman in hot water.

However, the law enforcement authorities at all levels are said to be determined to proceed with the case to its logical conclusion without giving in to the pressures coming from any quarter, they say.