---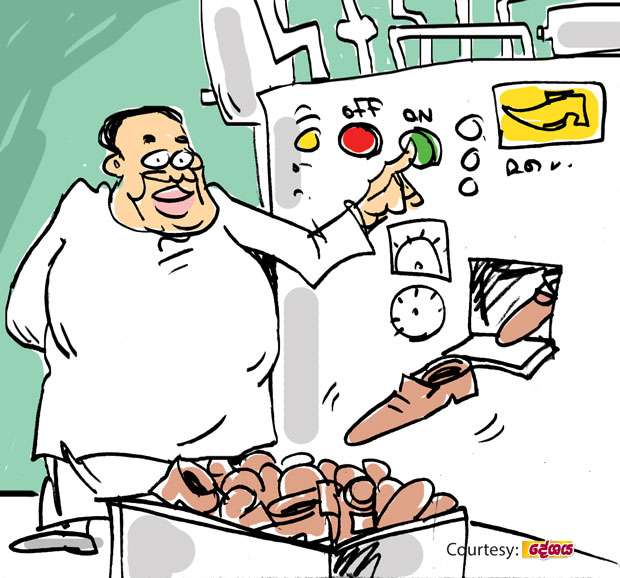 A footwear factory that had been running at a loss in the past has turned into a money-spinning venture under a new ownership, they say.

The new owner is said to be a yahapalanaya heavyweight from the upcountry. The real news is that he has quietly provided space for the office of his factory management personnel on a floor of his high-rise Ministry building, they say.

If the politico expected the existence of the factory management office inside his Ministry building to be a top secret, he was to be in for a severe disappointment, because his henchmen had been telling all and sundry all about their master owning the factory and running it from Ministry premises it itself.

However, the politico owning a factory is not something important for most people and what really intrigues them is how he had suddenly come into a big fortune as to buy such a big venture, they say.

Meanwhile, a vociferous JO member is said to be planning to raise this factory matter in the council with all supportive documents.