---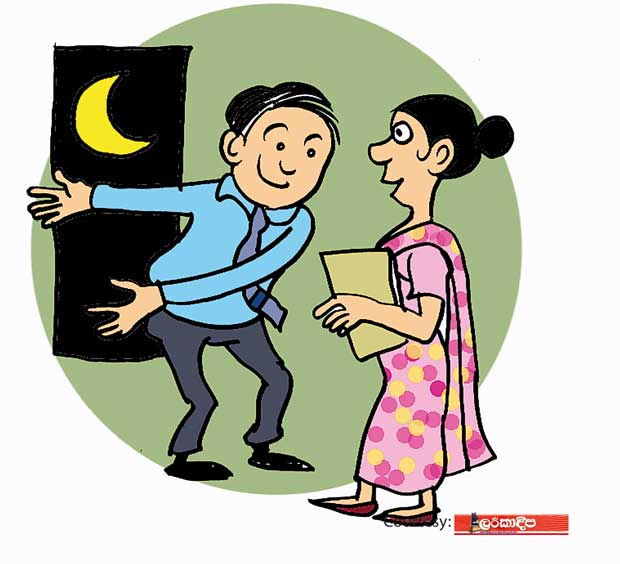 A young personal secretary of a prominent politico in the Kalutara area has made it a practice to 'summon' young female school teachers to his office in the evenings for 'official discussions'.

Many concerned parties have time and again complained to the politico about this unusual dubious practice, but the latter has so far turned a deaf ear to the complaints against his secretary.

Meanwhile, some informed ones say that the secretary refers some of the attractive ones 'summoned' by him for 'direct discussions' with the politico and this sordid affair is being carried on in a spirit of sharing. By the way, some of the fair ones referred to the powerful politico have become his favorites and they are said to be throwing their weight about at school to the annoyance of the other members of the tutorial staff, they say.