---
Two out of the group of purohitas who recently resigned on a collective decision had been impatient about getting back their portfolios, they say.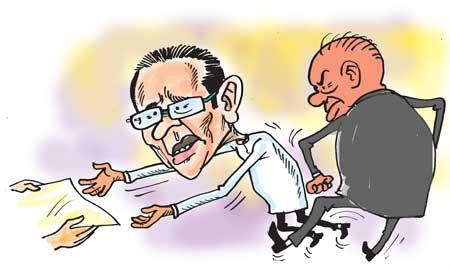 The duo had taken up the position that they should be back in high office if they were to serve their people and assure them of protection.

These two had taken their oaths and resumed duties even without informing the party chief as their colleagues were looking on nonplussed.

However, Diyawanna politico Haris from the East had taken the duo to task, for going back on the collective agreement in their haste to get back the portfolios. He had described their action as a betrayal of their community.

Those in the group who are against returning to the positions they quit have taken up the stance that they should not accept any office again at least until the big poll which is round the corner,
they say.