---
A Deputy in yahapalanaya had the other day confided in a colleague at the council canteen how he was lucky enough to avert a terrible crisis that could wreck his married life.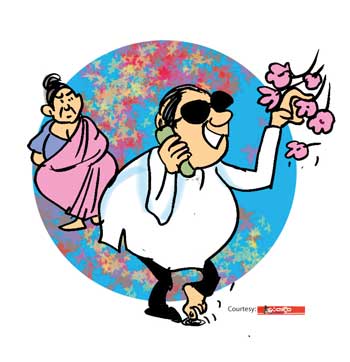 "You know, Machang, now and then I speak to my girlfriend. On the day in question, I was in the home garden making love to my girl over my mobile phone. I was unaware that my wife was walking towards me from behind and she was almost within earshot when the security girl gave me a warning wink. I immediately switched off the phone. My God! What a close-call I had!"
"Does your wife know about this affair?" the colleague asked him.

"No," replied the Deputy. "But I think she is suspicious."