---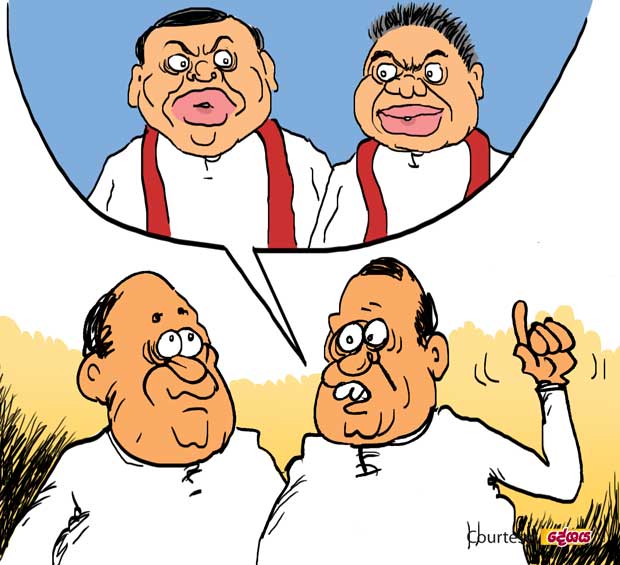 This Betel leaf one hailing from Sabaragamuwa is a senior purohita, who, nevertheless, remains a die-hard loyalist of the former boss.

In a situation where he had no other choice, he accepted office to work under yahapalanaya, they say.

However, ever since becoming a purohita, party supporters from his constituency have been criticizing him for accepting a portfolio which does not enable him to either help them individually or do some work for their common good. When he was a purohita under the previous regime, his constituents had turned up at his office on the Public Day in their hundreds, but, nowadays, the number attending his Public Day can be counted on the fingers of the two hands, they say.

The unhappy purohita had at length opened up his heart to a select group of colleagues in yahapalanaya recently.

"The former boss is okay and it was the two disreputable members of his family who were his undoing. If the duo were given the short shrift, we could unhesitatingly throw in our lot with the former boss once again," he had confided in them.