---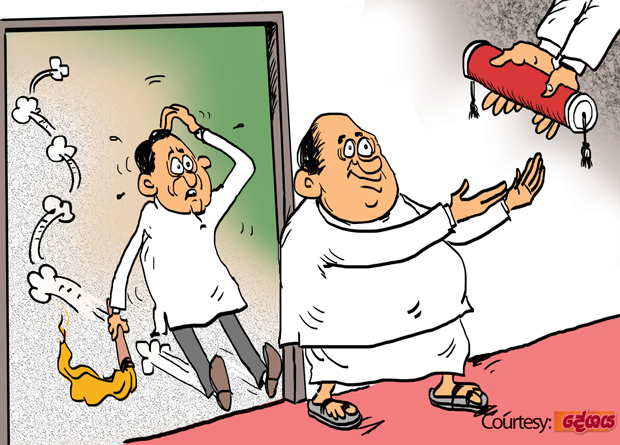 There were several hopefuls eyeing the portfolio of the Western Council that fell vacant when the Lion of the Conch Shell party was given the walking papers.

The first aspirant was a son of a purohita. Several provincial members had even made written requests that he be offered this portfolio.

Meanwhile, another hopeful of the 'flame' party entered the fray. However, to everyone's surprise, a lesser known Sumith from Kalutara was sworn in as purohita for the vacant portfolio.

Sumith, a long- standing loyalist of the Horagolla clan got the portfolio thanks to the weight thrown behind him by the former Madam, they say.