---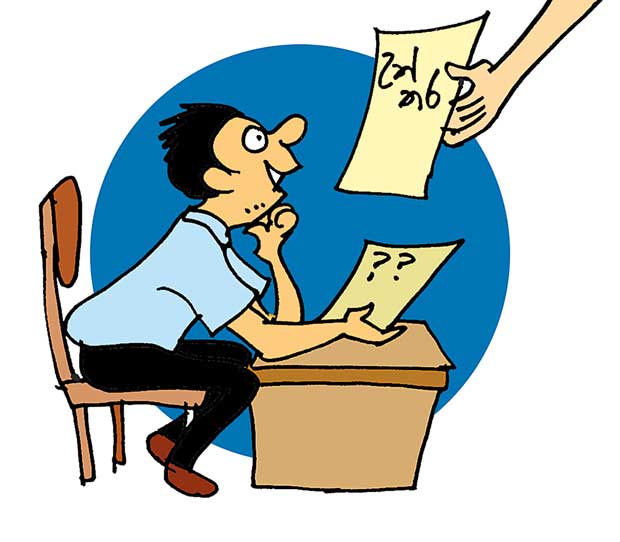 A competitive exam had been held recently to select 100 candidates for recruitment as security assistants of a leading state-owned corporation. And a report says that the question paper set for the exam had been leaked out in advance to the candidates from a Southern district which a certain powerful purohita represents in the council. By the way, the state-owned corporation in question comes under the purview of his Ministry.

A fair Deputy hailing from another district in the South has kicked up a row over this question paper leak saying that the candidates from her district suffered an injustice as a result.

Now the fair one is engaged in a battle to have the results of the exam declared null and void to make way for holding a fresh exam, they say.