---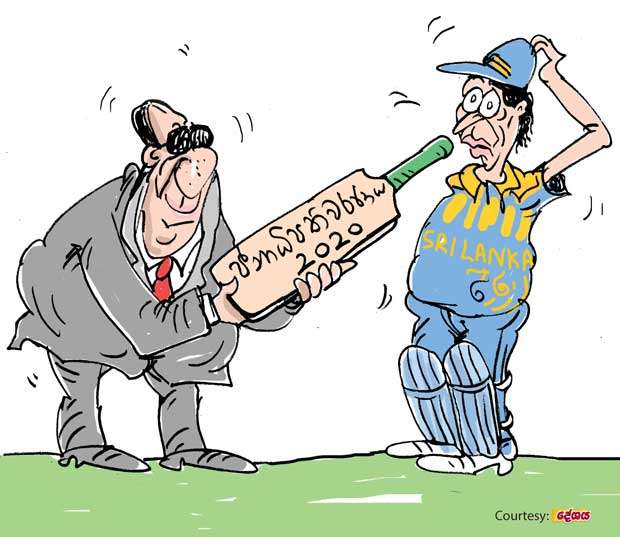 A certain civil society group is said to be looking for a suitable person to be fielded as the common candidate at the big poll due in less than two years. A foreign diplomat too is behind this group.

However, the Green bucks have not taken to this idea though they have already ruled out their leader as a candidate. Meanwhile, most party seniors too have come around to the view that their second in command is the ideal choice. The eye of the civil society group on the lookout for a common candidate has now fallen on a popular figure with some 3.4 Facebook fans. An apolitical character, he has no connection to a political leader or a political party either. He is a star risen from the popular game whose fame has gone beyond our shores.

The interested diplomatic sources have pointed out to the civil society group that they could bank on this person to abolish the executive presidency. Besides, he is the candidate best suited for pitting against the charismatic onetime power behind the throne.

The star willow-wielder, already sounded about the proposition, has yet to give the nod. He is said to be currently running a lucrative business with a onetime mate as the partner, they say. The civil society activists who have already set much store by their star class find, believe that the latter, if he comes forward to contest the upcoming big poll, would receive the full backing not only of the political parties and groupings based in the North and East but also of the Reds of the New Left.