---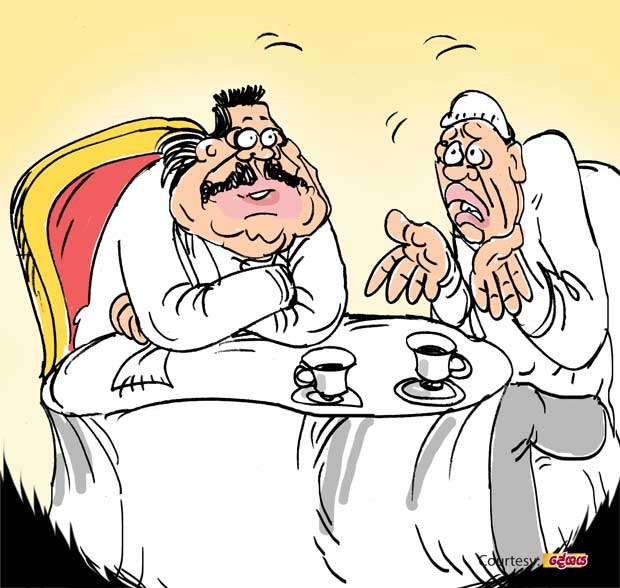 A leader of a minor political party, a constituent of yahapalanaya coalition, was a guest at a function held at the official residence of the former strongman the other day.

The function over, the minor party leader lingered to have a heart-to-heart chat with the former strongman.

Expressing his general unhappiness over the affairs in the country and the government, the party leader said: "This government is rudderless. There's none in control. There were problems during your time too. But there was someone to give a hearing to these problems. Now there is none to whom we can tell our problems!"

The party leader who had a lengthy discussion with the former strongman bade adieu to the former strongman promising to meet him again, they say.