---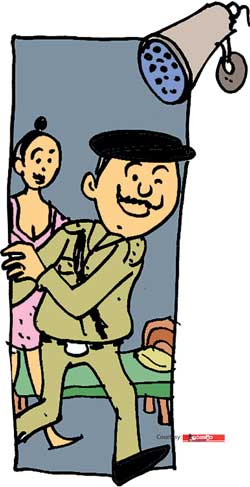 He is a uniformed one decorated with stars exercising his sway in an area in the central hills. There is hush-hush in official circles that a video tape showing him stepping out of a bawdy house had found its way into the hands of higher authorities.

The bawdy house is said to be a well- known spot in the area and had been in 'business' for some time. The higher authorities had received reports that the place was never raided because the uniformed one himself was a frequent visitor to the place.

An inquiry has already been instituted against the uniformed one, they say.