---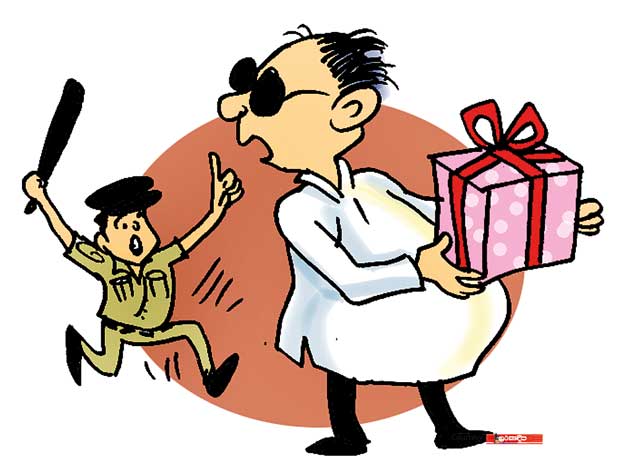 A leading politico has been caught red-handed while distributing gift parcels to his constituents targeting the upcoming polls.

The moneyed politico was distributing the gift parcels, when the law enforcing men descended on the scene and took into their custody the entire stock of parcels.

The politico who flew into a rage threatened the law enforcing men saying that he would teach them a lesson 'at the proper time', they say.