---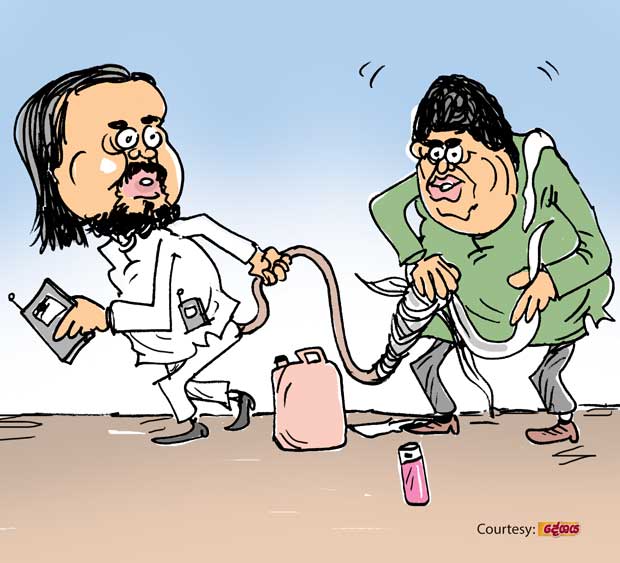 JO's Panchaudha received a phone call from a purohita in yahapalanaya the other day. And the conversation that ensued lasted for several minutes.

This purohita, a former provincial chief, was among the few who did much spadework to usher in yahapalanaya. However, he is said to be among the disgruntled few in yahapalanaya these days.

By the way, according to some sources privy to what transpired during the phone-chat between Panchaudha and the unhappy purohita, the twosome had discussed a move afoot to bring out a new law to vest the incumbent chief purohitas of the provincial bodies about to be dissolved, with some extraordinary powers pending the election of new councils.

The yahapalanaya purohita had, in fact, rung up Panchaudha to convey this piece of news.
Now that Panchaudha had obtained all details about the proposed new legislation, he is said to be readying his guns for an all-out war on yahapalanaya on this issue, they say.