---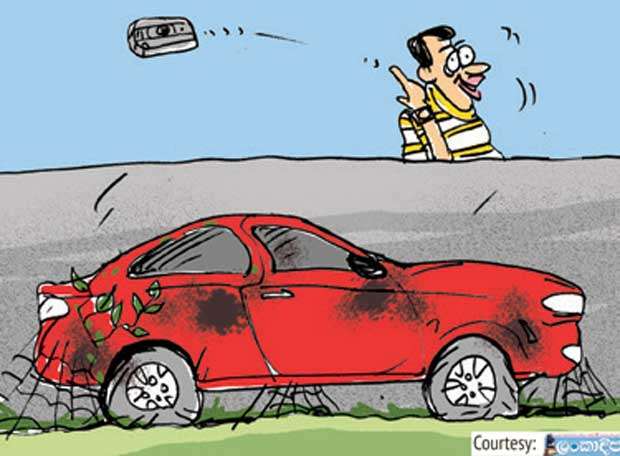 When he was at the dizzy height of power a certain leading politico had an expensive car worth over Rs.60 million imported for his playboy son, breaking all rules in the book.

The expensive car, a type that only the richest celebs in the world would use, was in fact, more-or-less a plaything gifted by a doting father to his son.

With the salad days coming to an end following the unexpected reversal of fortune for the father, the son not only had to cease using the car, but also had to keep it out of the public eye.

Thus, fallen into long disuse, the car is said to be decaying and the wheels now dysfunctional.