---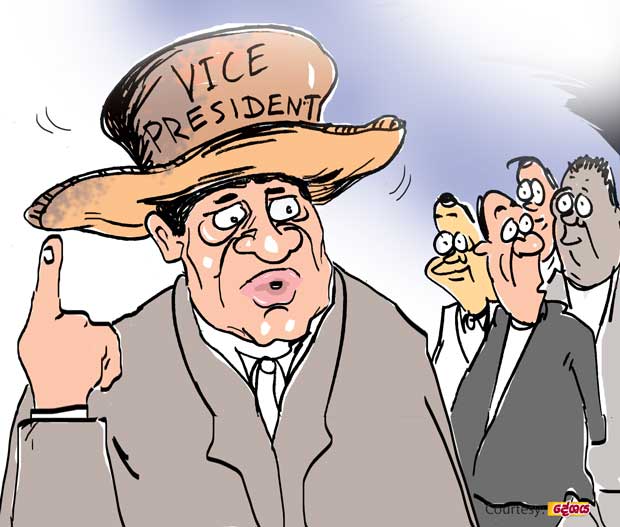 A proposal to provide for three Vice Presidents to represent the major communities in the new Constitution now in the making has been made by several interested parties, they say.

Although this proposal is still under deliberations at various levels, a certain minor minority political party leader hailing from the Colombo district, a purohita to boot, is said to be going round telling all and sundry that he will be one of three Vice Presidents to be appointed to represent his community.
In fact, a section of the city business community has taken the purohita's claim quite seriously.
Meanwhile, there are some others eagerly waiting for the day this purohita becomes a Vice President, they say.