---
It was expected to be a grand show. A well-known convention hall in the city was packed to capacity with the audience waiting all agog to enjoy the likes of 'Lemon Tree', 'Ruby Mountain', and the other 'All Time Hits' by yesteryear's celebrity Singer Trini Lopez.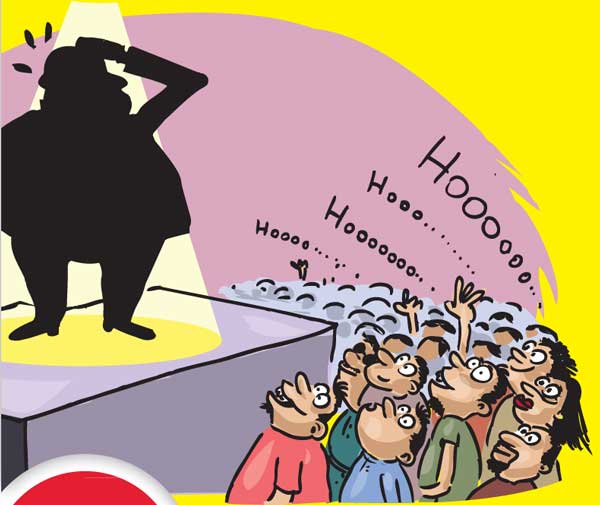 However, the mood changed and soon after the fans seemed to be gripped in a feeling of unease.
The uneasy calm remained until the compere welcoming the distinguished guests mentioned the name of the senior purohita who was the guest of honour when a section of the audience broke out into a loud chorus of booing!

The booing continued intermittently when the audience found the performance of both the aged singer and the musical group was far below expectations. Adding insult to injury, the poor air-conditioning left the audience sweating and suffocating.

The fans who had anticipated a much better musical evening soon began leaving the hall utterly disappointed and disgusted.