---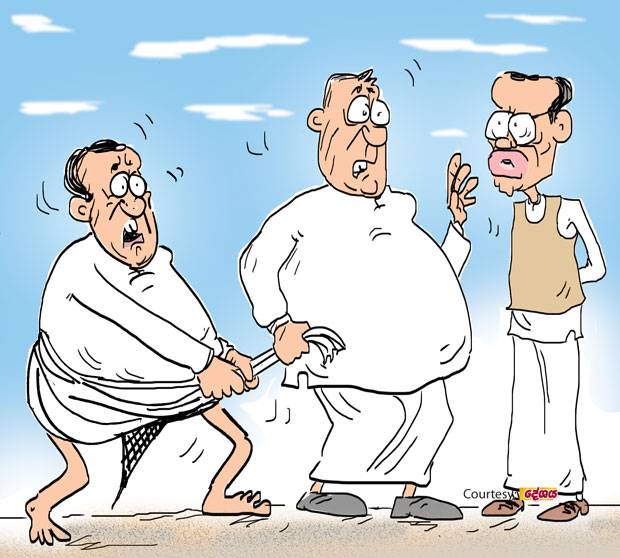 The Green party is reportedly insisting that the proposed reshuffle of the top team in yahapalanaya be deferred indefinitely and the Blue faction in the government is unhappy over the inordinate delay.

The Blue faction pressing their demand for a reshuffle allege that doings of certain top team members from the Green party have placed the very survival of the unity government in jeopardy. However, Number One has taken up the position that a reshuffle has to be carried out with the consent of both major constituent parties in yahapalanaya.

Meanwhile, highly disappointed Blues who met the other day specially to discuss the issue had unanimously decided to publicly slam the two top team members allegedly bringing the government into disrepute while pressing their demand with renewed vigour.

"We don't propose to become the butt of public anger over the wrong doings of the disrespectable duo. Therefore, we have planned to appear on public platforms together to expose them – tell the world who they are!" a spokesman for the unhappy Blues said.