---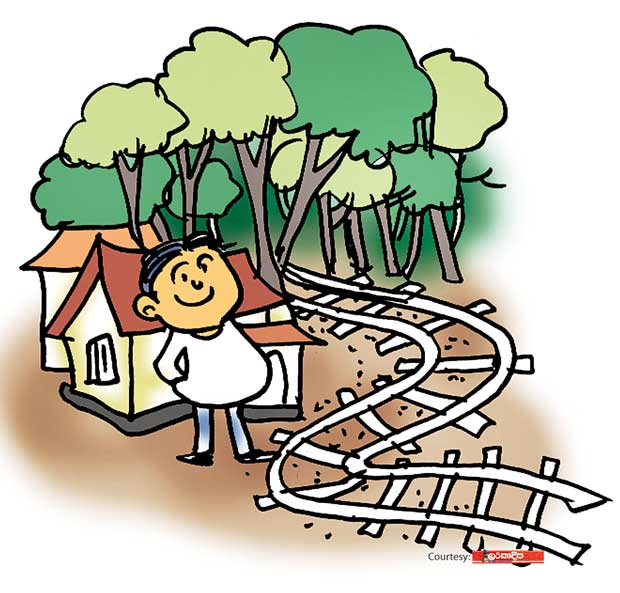 The original plan of the proposed railway extension from Kurunegala to Dambulla has reportedly been altered on the sly for diverting a four-km stretch of track through a forest reserve.

The roadmap for laying this railway extension was drawn up in 2006, but it was left in cold storage, they say.

The originally planned route is believed to have been altered when the project was taken up recently for implementation.

It has come to light now that the route change had been made with a callous disregard for the damage to the forest reserve, in a bid to avoid the laying of the track through a land owned by a close kinsman of a Railway bigwig.