---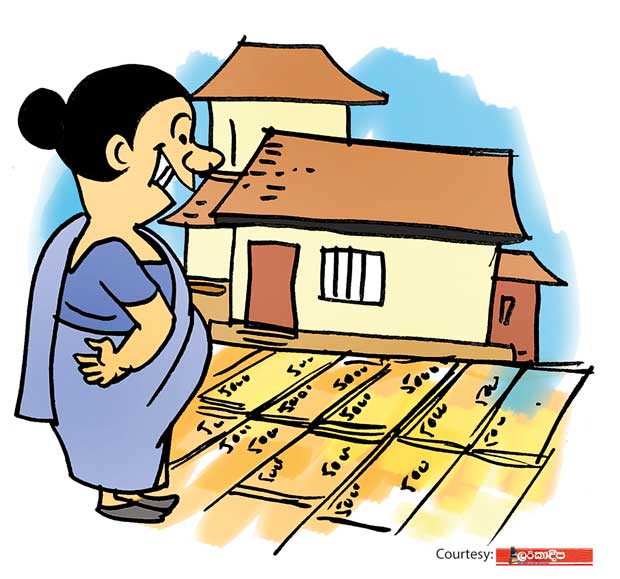 A fair and lovely lady known to be very close to a leading politico was elevated to the chair of a local council recently.

Visiting her official bungalow soon after assuming duties, she issued instructions to turf the front yard of the bungalow with Malaysian artificial grass and renovate the bathrooms with new tiles and new commodes. Turfing the front yard alone is estimated to cost Rs.1.3 million, they say.

The lady also reportedly told her aides that she did not like the colour of the tiles used in the bathrooms and that they be replaced with the ones of her choice.

She has already begun giving instructions to do things costing lots of money even without consulting the senior officials of the council, they say.