---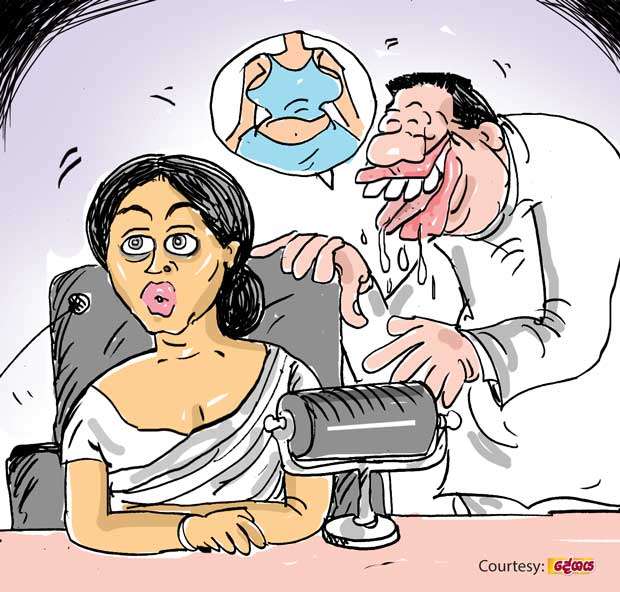 There is a Diyawanna member at deputy level who often mimics film actors. What is more unusual about him is that he has made it his pastime to whisper to the young female members the juicy details from the private life of other Diyawanna ones.
He also takes pleasure in discussing with the fair members the feminine body curves and contours, they say.

Most female members who have long tolerated him out of common courtesy, now openly express their aversion to his behavior and some of them say that the man would soon learn a good lesson from one of them.