---
There is a sidekick of a powerful purohita having his political base in Digamadulla and he is said to have once aimed a kick at the chair of a woman white-collar high-up at divisional level in a bid to win brownie points from his master.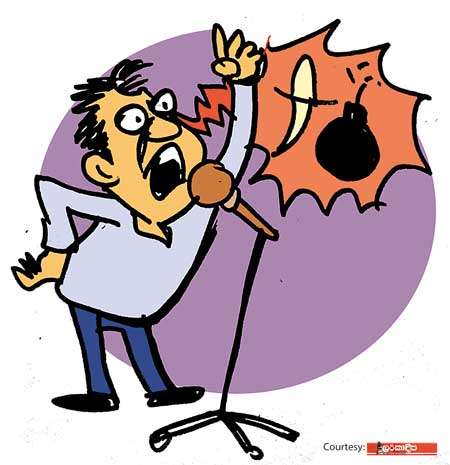 This sidekick, incidentally, a member of a local body in 'Kandiya' area had screamed obscenities at the same woman white-collar one at a recent sitting of the local body, they say.

Practically all members of the local body including his own party ones had taken exception to the crude language used by the purohita's sidekick to abuse the divisional white-collar high-up. A tape-recording of the sidekick's harangue has been sent to his mentor, they say.