---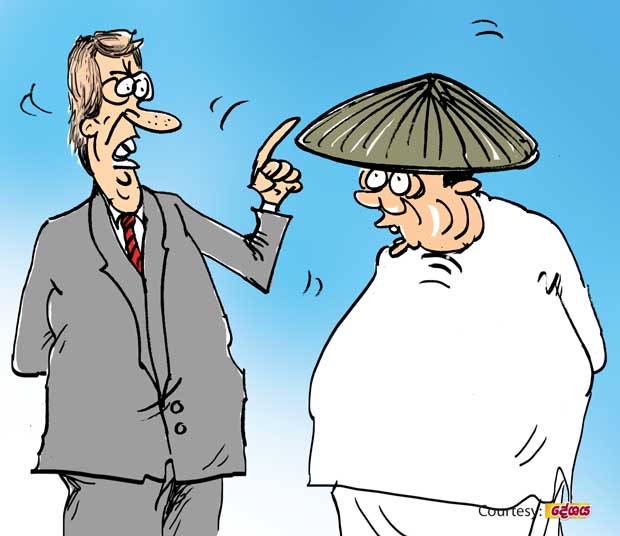 An envoy representing one of the powerful countries in the world today had occasion to have a one-on-one friendly chat with a talkative Blue party purohita the other day.

The envoy had taken advantage of this meeting to convey a message to the yahapalanaya. The message had run as follows: "Now your government is getting too closer to that 'red' country. You have to keep them at arm's length… We have told this to your government before. But our word does not appear to have carried any weight. We will be compelled to take some action if your government continues to ignore our advice. Even your Big Brother at the next door is watching the situation. So be on your guard…"

The purohita after giving a patient hearing to the envoy had reportedly asked him to convey this warning to a Green party high-up whom he mentioned by name.