---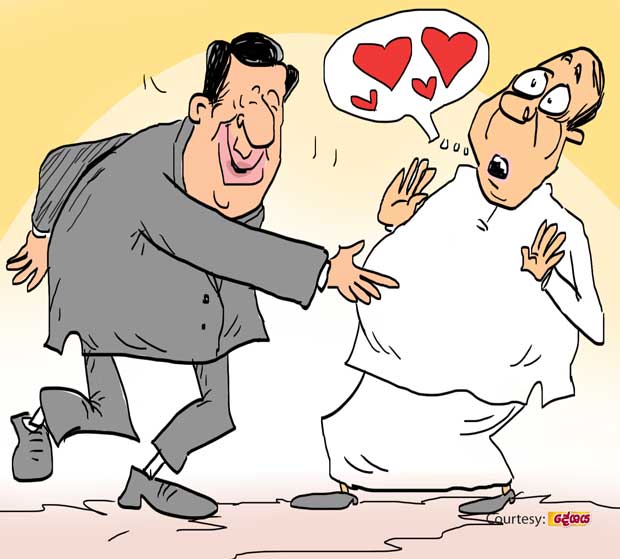 A group of purohitas were taking an upward ride in the Diyawanna council elevator the other day. And a young purohita from Rajarata holding a high post in the Blue party and a colleague from Puttalam area whose name is being mentioned often in connection with Vilpattu national park were seen engrossed in a conversation during the ride.

The purohita from Puttalam suddenly grasped the hand of his young colleague from Rajarata as if in an effort to command his undivided attention to what he was saying in all earnestness.

However, the young colleague's reaction to this seemingly unconscious gesture was something unexpected. The young purohita immediately withdrew his hand with a jerk and addressed the Puttalam colleague with a chuckle. "I am all ears to what you are saying. But for God's sake please let go of my hand!"

The other purohitas inside the elevator cage witnessing the scene threw quizzical glances at their colleague from Rajarata and the latter said by way of an explanation: "Apoi! I get frightened when he catches hold of my hand!"

"Why on earth does such an innocuous gesture send you into a fright?" the others asked in amazement.

"The reason is something you have to find out for yourselves!" said the Rajarata purohita with a loud guffaw as he stepped out of the lift that came to a halt.

The inquisitive purohitas are yet to find the cause behind the Rajarata colleague's fright, they say.