---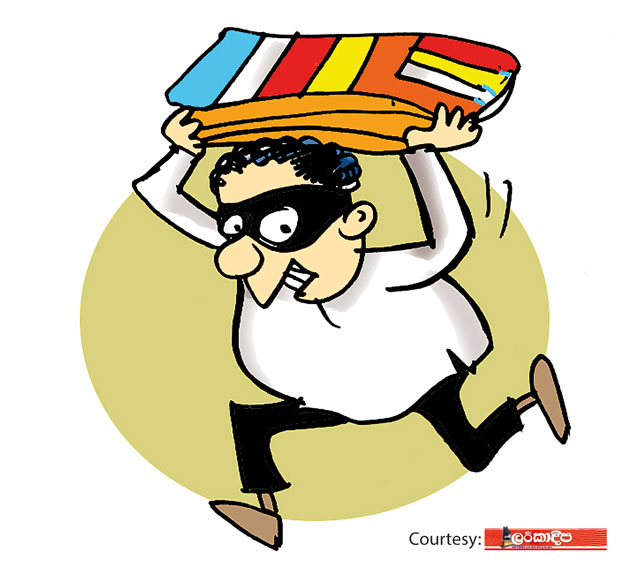 A prominent government politico had bought about half a million rupees worth of banner-flags from an upcountry businessman saying that he intended to use them as an offering to a Buddhist temple at a site hallowed by the visit of the Buddha. But he had conveniently forgotten to settle the bill.

The businessman had called on the politico from time to time to remind him about the overdue payment, but had failed to receive the money.

Later the businessman had learnt that this politico has made it a practice to dodge paying for things that he buys to use as offerings to places of religious worship.