---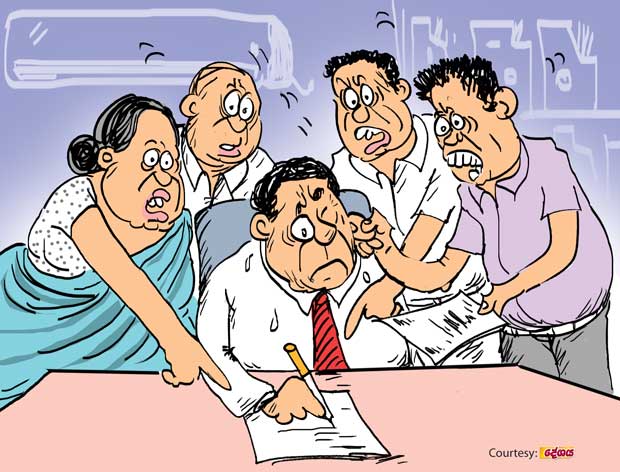 A certain Ministry in charge of a subject related to public finance is a workplace that government accountants shun like a plague, they say.

Most accountants who take up duties in this Ministry would not work here for more than two months. They would invariably manage to work out a transfer to another department or a Ministry. .

A senior accountant who had assumed duties at this Ministry recently had called at the Public Administration (PA) Ministry and beseeched a white collar high up there to give him a transfer out of his present workplace. "Sir, if I am to sign the vouchers and the bills put up my for my signature, even my wife and children may have to go to jail sooner or later. You may send me to any Siberia you please. I don't care. I only want to save my job…"

"You are the second accountant holding the same position to have come here seeking a transfer out of that Ministry within the last two or three months. How can I find a replacement for you if everyone like you shy away like this," the PA high up had asked.

"I don't know how to answer that question, Sir. All I can say that I cannot work another hour at my present post. I have to take orders from kollo, kello, gaanu who have no official status! How can I carry on like this?" the accountant had replied.

The white-collar high up who took pity on the accountant in distress managed to give him a transfer, they say.

By the way, the PA authorities say that even the post of the Chief Accountant at the country's main Ministry has fallen vacant and there is none willing to accept this position.