---
A certain politico made sensational news some time ago when he broke a leg in a daredevil midnight escapade during his stay in a high-end hotel in a foreign country.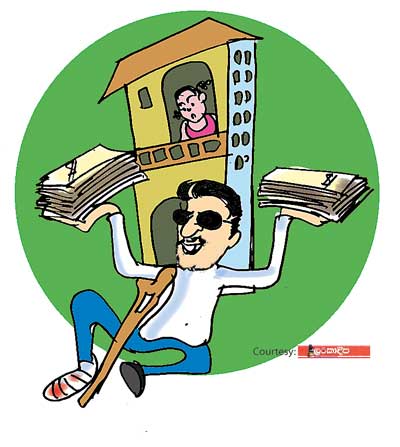 However, he was lucky enough to receive a hefty amount as compensation from the hotel owners.
It has now transpired that the politico had obtained Rs.20 million from the government here as well by making an accident claim.

A film actress who had entered politics here was staying in a suite on the same floor of this hotel at the time the politico met with the accident.