---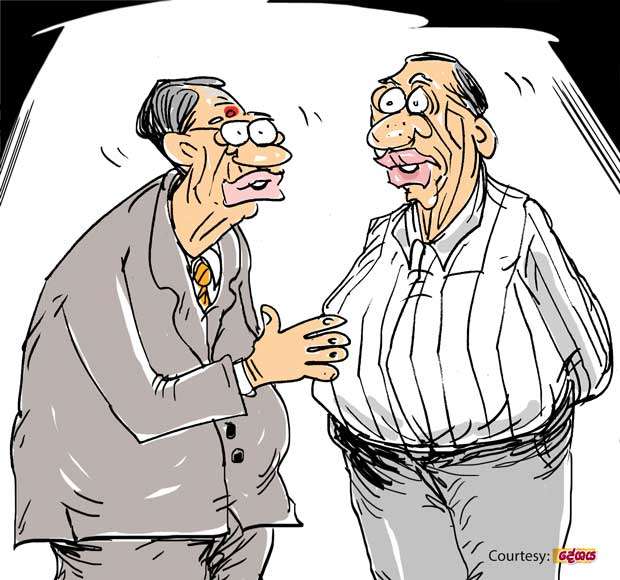 A recent rendezvous between a radical Diyawanna member from the North and a prominent public figure having ties with the opposition has raised a big question mark in political circles these days, they say.

The reason why the reported tryst has raised many eyebrows is that this public figure who once played a lead role against the separatist forces was a target of frequent verbal attacks by this radical from the main alliance in the North apart from the seeming impossibility of their having a common ground in politics or any other sphere for that matter.

By the way, reports from the North say that this radical has now fallen from grace of certain powerful bigwigs in the main alliance mainly because of his close ties with the provincial chief there.

Whys and wherefores about this strange meeting, however, are still a mystery, they say.