---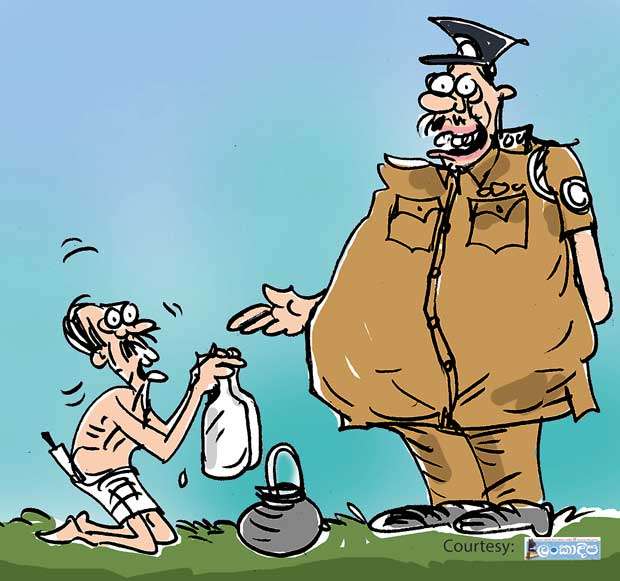 There is a low-lying area surrounded by mountain ranges like Dumbara, Dumbanagala and the Knuckles, home to a small peasant population who eke out a living by farming and Kitul tapping.

A khakied one, a buddy of a powerful local politico, who has made it a practice to visit this area on a regular basis is said to have become a parasite on the poor peasants there.

Every peasant who taps Kitul must offer two bottles of the sap to the khakied one every time he visits the village, they say.

Although the authorities at the district and provincial levels have received complaints against the khakied one, they have failed to take any action against him due to the intervention by the local politico, they say.