---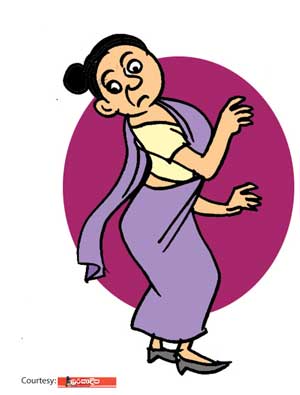 This woman white collar high-up was summarily removed from her high post on four charges and was assigned to a Ministry two and half years ago; but the formal disciplinary inquiry instituted against her later is yet to be concluded, they say.

Even the files relating to the charges preferred against her have reportedly gone missing and the inquiry proceedings have got held up as a result.

One of the charges pressed against this woman white collar one – a special grade officer of the administrative service -- is that she had hung a photograph of a leading politician in her office, they say.