---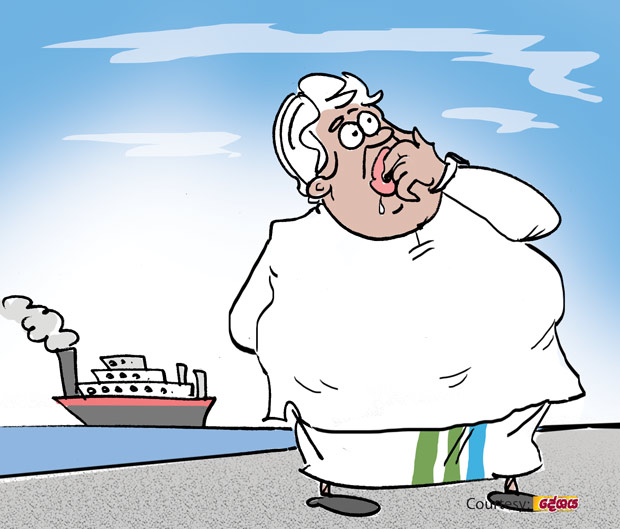 A Yahapalanaya purohita who once made a big hullabaloo against the proposed deal to hand over the management of the Hambantota harbor to a Chinese company is no longer gung-ho about the issue, they say.

Highly disappointed TU activists who once looked on the purohita as their hero complain that his lion roar has turned into a virtual whimper.

Some inquisitive ones wonder whether a massive gain expected from an insurance scheme is closely linked to the purohita's change of heart on the issue.

Meanwhile, TU activists who have dug in for a relentless struggle vow to uncover the reason behind their onetime hero's about-turn on the controversial deal.