---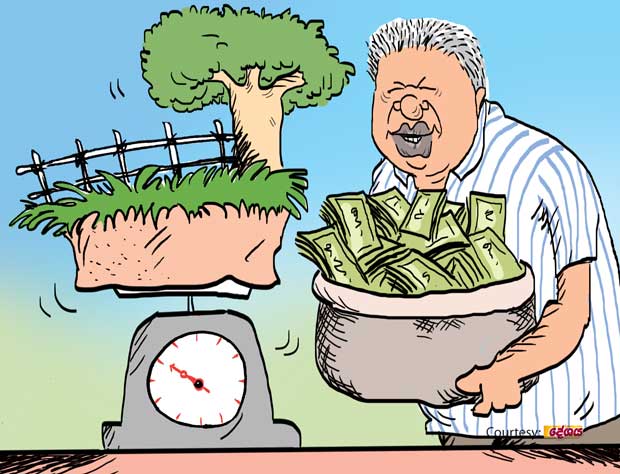 If you heard that a 53-perch block of land had been sold for a price as high as Rs.530 million, you would surely presume it should be a block located in a commercial centre or a precious residential area in Colombo!

Well, if you presumed so, you are mistaken.

This precious piece of land is situated in a city in our upcountry renowned for its scenic beauty and cool climate.

The tycoon who readily purchased this land which is currently the premises of a fuel-related business venture is said to be a member of a very high political family in the country. He has picked this land as the site for a multi-billion venture he has planned to launch, they say.

According to the leaders of the country's prime estate business, this land deal marks a historic occasion where a perch of prime land had fetched the highest ever price in our country!