---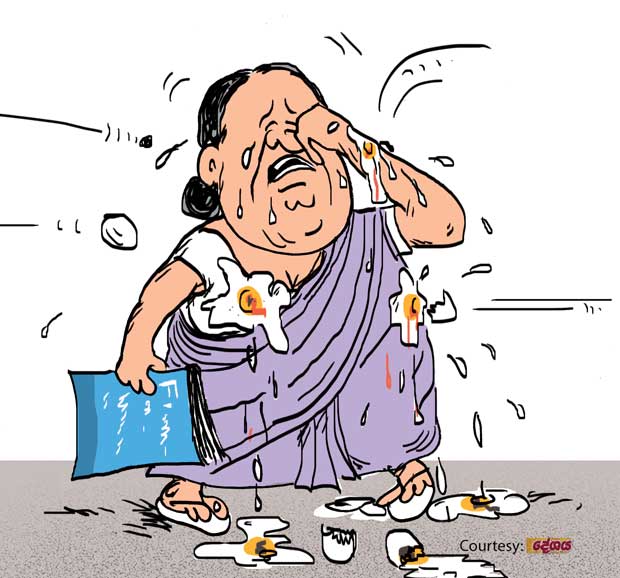 There was a young fair one occupying a high position in a certain Ministry who used to give arbitrary orders to white collar high-ups in public establishments such as the Customs and the Excise Department.

The after effect of actions taken on such orders provided good grist to media mills.

Meanwhile, several heads of public institutions who feared that meekly carrying out questionable orders by this all powerful lady would jeopardize not only their own future but also that of their children decided that enough is enough. And they leaked out all the dope on the lady.

The talkative Diyawanna member of Panchaudha fame who pounced on the dope gave full exposure to the seamy details of the lady's track-record to a stunned audience in the council the other day.

Following this exposure the lady had to face an avalanche of critical and abusive remarks from various quarters. Reduced to tears, the lady had vowed to take a serious decision in regard to the new development, they say.